LED Corn Bulb Manufacturer- Highest quality LED bulbs on the market
What is an LED Corn Light bulb?
LED Corn light bulbs are the future of LED Light bulbs. They uses lots of small LEDs to create big efficient lights. Ideal for high lumens LED retrofit. Using this design, you can now replace Metal Halide or Sodium bulbs quickly and effectively. We offer our lights in E39 LED Bulb base, which is the large Mogul style as well as the regular E26 light bulbs. The corn bulbs are available in a variety of colors with 4000K and 5000K being the most popular.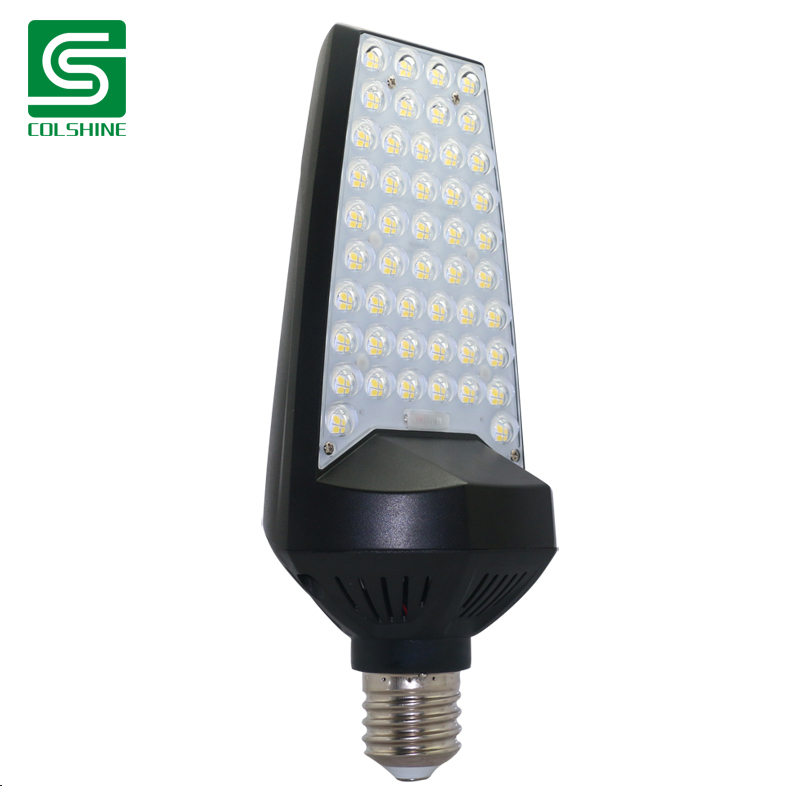 180 degrees down lights: Our 180 degree beam angle retrofit LED Paddle bulbs are designed specifically for replacing metal halide and HPS used in enclosed fixtures, such as wall packs, canopy, parking lot shoebox fixture and street light, which allows to sufficiently use lights and less watts compared to a 360 bulb.
Installation with ease: What if the bulb is tight but not in the right direction? This LED corn light features a 270 degree rotatable mogul e39 base to direct the light in the right position when installing in a fixture. Plus, there is a hook on the top of the corn bulb that makes it easy to install or maintanence.
Impressive Lumen output: This 115W LED corn bulb uses the latest LED chips that generate a stunning 15500 lumen output at 135lm/W , designed to retrofit up to 500 watt Metal Halide. Cut down your electricity bill by 80%.
Built to last: Our 115W LED retrofit light bulb has excellent heat management with High quality aluminum Heat Sink and Built-in fun ensure long life performance over 50,000 hours.(23 years based on 6hours/day). Low brightness decay, that means the output of corn bulb can remain 5 times longer than traditional MH or HID bulb.
Buying with Confidence: We guarantee you every LED corn light bulb has been rigorous testing before bringing the best UL-Listed LED products to our customers. We stand by our words with our 5 year unlimited warranty.